The answers to the question "Why Pinnacle Spas?" is simple: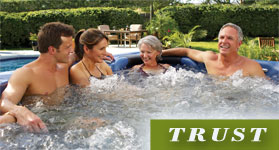 TRUST The leadership team at Pinnacle Spas has more than 100 years of combined experience in the hot tub industry, including more than 30 years of manufacturing spas and hot tubs.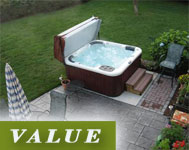 VALUE Everything you want in your spa is included in the price – and what a great price it is. You get the peak value in design, hydrotherapy, water care, comfort, efficiency, quality and service.
DESIGN The leadership team at Pinnacle Spas has more than 100 years of combined experience in the hot tub industry – including more than 30 years of manufacturing spas and hot tubs.
Peak Comfort
PEAK COMFORT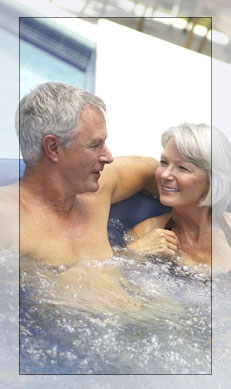 In addition to the unrivaled, patent-pending comfortable seating, your Pinnacle spa comes with all the creature comforts you want in a hot tub:
Surround LED safety and mood perimeter lighting – standard
Waterfalls – standard
Comfort Design Pillows – standard
MP3 dock, subwoofer and built-in speakers – standard (in the PN models).
Peak Efficiency
PEAK EFFICIENCY

Pinnacle Spas utilizes a blanket insulation system it calls Thermazone because of the dual benefits to your energy bill as well as your ease of maintenance. We believe the benefits of this surround, barrier insulation are a more efficient hot tub than the full foam alternative and unquestioned easier access to components. It includes a solid-cell, high-density layer of insulation on the underside of the shell, a similar base of insulation on the everlast polymer base, a layer of reflective foil wrapped completely around the support structure and the heat shield cover for peak efficiency. (Tip: full foam spas that need to have components serviced almost always need to have the foam chipped away from within, leaving your spa with an insulation gap after the repair.)
Independent, third-party studies have shown that blanket/barrier insulation systems, similar to that used in Pinnacle Spas, meet or exceed the insulation qualities of full foam. (See Advanced Research Council Inc., 2004 and California Energy Commission/APSP, 2007 among others.)
Peak Hydrotherapy
PEAK HYDROTHERAPY

A good massage is one of the main reasons people want a hot tub, so Pinnacle Spas has taken steps to maximize a hydrotherapy experience that is tailored to suit you. Here's how to customize your massage: Each Pinnacle spa is designed with different jet types and sizes.
Notice that some jets shoot straight at you, some jets swirl and some can be angled to your liking. Most of these jets can be turned off and on individually, with a simple clockwise/counterclockwise twist to control intensity and isolate sore spots. (Tip for the advanced hot tubber: if you prefer one kind of jet over another, they can be interchanged. Simply push in and turn them counterclockwise to remove them. Then replace them with the same size jet from another location, or order new jets at www.hottubparts.com) Each Pinnacle spa seat is designed with different jet patterns.
Find your "favorite" seat and guard it from your friends and family! Or be nice and rotate between seats every few minutes for different massages. This is where the decision whether or not to get a spa with a lounge seat becomes critical. Each main/corner Pinnacle spa seat has Air Control Valves located on top of the flange. By turning these knobs, you can control the intensity of the jet pressure. Turn them off, for a simple water massage. Turn them on for an added boost of air and a full throttle massage experience. Each Luxury Series (LX) spa offers an extra champagne bubbling type of hydrotherapy. Turn on the air injectors in the LX spas and just bubble away during a deep soak. Turn on the main jets for an all-around massage.
| | | | | |
| --- | --- | --- | --- | --- |
| Directional Jet: Comes in various sizes, 3, 4 and 5" ; great for healing deep muscle pain. | Maxi Swirl Jet: Great for back or shoulders, these jets provide a vigorous massage in a broad pattern. | Multi Port Blaster Jet: Provides a blast of water in a shower head type of effect that is great in bringing relief to effected areas such as the leg muscles and the lower back. | Cluster Jets: These are small, 2" jets, usually found in groups to provide pin-point Shiatsu type relief. | Patented Quad Spin Roto Jet: Creates a high volume-rapid pulsating effect; especially effective for relief of sore back muscles. |
Peak Water
PEAK WATER


Whether you are using the traditional "over the side" chemicals for the LX Series or the proprietary, easy to use, built-in Spa Frog sanitation system found in the PN Series, the Pinnacle Water Maintenance Program doesn't have to be a maintenance hassle. Follow these simple steps to a better bathing experience:
Use a pre-filter hose attachment when filling the spa for the first time. This optional accessory removes many unwanted elements of your tap water, such as harsh metals, to give you the best possible start-up water chemistry. Balance your water , especially the pH. Water test strips are an affordable optional accessory and easier than taking a water sample to a professional for testing. Remove and rinse your filter(s) with a garden hose once every week or two, depending on use. This prevents particulate build-up and allows your water to be filtered more thoroughly. Understand the simple Spa Frog sanitation system if you have a Pinnacle Plus (PN) hot tub. This built-in sanitizing system needs your attention only once a month. Drain and refill your hot tub every 1-3 months, depending on use. Get in and enjoy!
Peak Quality
PEAK QUALITY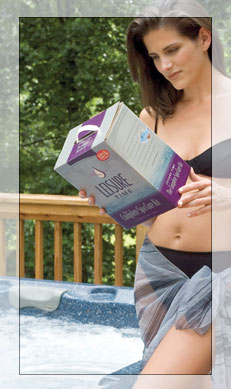 Whether you consider the 175-gallon LX 4000, a 2,400-gallon swim spa or anything in between, you can rest assured that Pinnacle Spas utilized the same components from trusted industry sources no matter your choice.
You will find obvious visible differences from model to model, but not when it comes to peaking "under the hood" so to speak. From the full-rated motors and high-pressure jets, to the overall master craftsmanship and structural integrity, your Pinnacle Spas product is designed to endure. Don't forget to check out the 30+ standard features and the interactive viewer for a more in-depth look at the quality that goes in to Pinnacle Spas.
Peak Service
PEAK SERVICE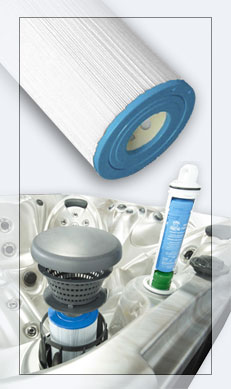 Isn't it a nice peace of mind knowing that no matter what model hot tub or swim spa you purchase from Pinnacle Spas, it comes with a full factory guarantee? Full warranty support is there for you whenever you need it, but did you know Pinnacle Spas has trained technicians available to help you before and after the sale? Have a question about site preparation or what a particular control button does? Simply call or e-mail us. Out of warranty? No problem, Pinnacle Spas will still be able to provide you the parts and service you need.
Contact us for a dealer near you or support for your Pinnacle Spa
EST Toll Free Phone: 1-800-304-9684
Sales Email: Sales@pinnaclespas.com
Service Email: Service@pinnaclespas.com
Hours of Operation: Monday – Friday 8 a.m. to 5 p.m.